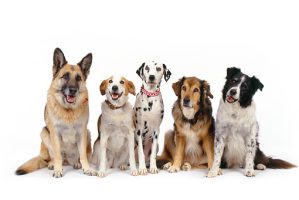 Personal Therapy Dog Adoption Program
1
Companion Paws Canada, part of The LifeLine Canada Foundation, is dedicated to supporting Canadians in need while providing a second chance for pets by rescuing, training and pairing them, with those who would benefit from a companion therapy animal. One of the ways that we do this is through the Companion Paws Personal Therapy-Dog Adoption Program, the first of its kind in Canada and serving Canadians since 2017. Medical studies have shown that companion animals significantly improve mental and physical health, including reducing stress, depression and anxiety symptoms.
Companion Paws works with rescues across Canada and around North America to rescue dogs and pair them with their new owner based on each individual's personality and dog's temperament. Every individual, human and canine undergoes an intake assessment with our experienced staff, so the most suitable match can be made. Once a match is made, we support the new pair through the skills training to teach the adopter what the dog already knows. The level of pre-training needed to complete the program is set by The LifeLine Canada Foundation, while the temperament assessments and final evaluations are performed by very experienced, professional trainers and behaviorists across Canada. Upon completion and passing of the therapy dog evaluation, the new certified team will receive a Companion Paws Canada Therapy Dog Vest, Identification Card and Certificate of Registration.
Please note Companion Paws Certified dogs are designated therapy dogs and are not certified as service dogs. For more information on the difference between therapy dogs, service dogs, and guide dogs, see here. Also please understand that these dogs are trained rescues dogs. The journey to your dog becoming fully trained and certified as a Therapy Dog involves time, dedication and being authentic with continued training.
We offer the below Trained Personal Therapy Dog Adoption program. Please review the program process links and FAQs for complete details of the programs.
1)
Trained Personal Therapy Dog Adoption Program
The Pre-Trained Dog Program offers a temperament assessed, manners and obedience trained dog for adoption.
TLC's Companion Paws Personal Therapy Dog Adoption – Pre-Trained Dog Program Process and Adoption Program Application

Important Documentation to be Submitted with Application
Please have your licensed and registered mental health treatment provider write a letter stating your diagnosis with a recommendation for a personal therapy dog aka emotional support dog. This should be on professional letter head with date, contact details, business practice and license with the licensed provider's signature. Application
If you rent the home you live in, you must include your landlord's permission letter with your application. There is a section for uploads during the process. Any applications with missing information will not be reviewed. The required information is used to ascertain suitability and dog criteria. Please read our privacy policy.
Please see Personal Therapy Adoption FAQs for further important information, including costs, program process, timelines and next steps.